Here is a test of the Meditec EIL-4000 power supply
This allows the use of lasers 68C, 909, Meditec, etc.
The connection is made on a 230V / single phase / 32 Amp outlet.
A 9Kw counter should be using a GFCI
Voici un test de l'alimentation Meditec EIL-4000
Celle-ci permet l'utilisation de lasers 68C, 909, Meditec, etc..
Le branchement se fait sur une prise 230V / simple phase / 32 Amp.
Un compteur EDF de 9Kw convient à l'aide d'un disjoncteur différentiel
The facade is simple but it feels German solid material!
La facade est simple mais ca sent le matériel solide Allemand!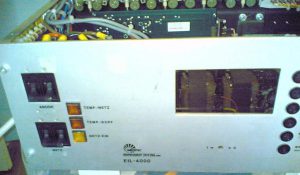 On the right we can see the interior, it looks like the audio amplifiers …
A droite on voit bien l'intérieur, ca ressemble fort aux amplis audio…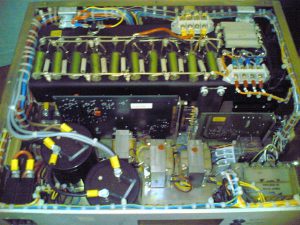 Make an attentive and solid connection! We can see the command db9
Réaliser un branchement attentif et solide! On peut voir le db9 de commande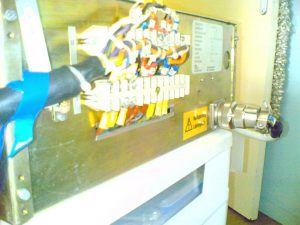 The test setup, without a remote control, so at a minimum
La configuration de test, sans télécommande, donc au minimum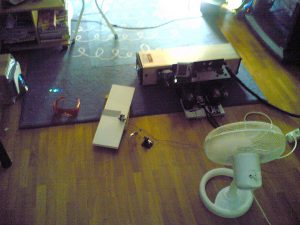 The remote control schematic
Le schéma de la télécommande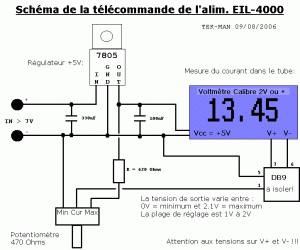 The current flowing in the tube is 13.8 Amperes
Le courant qui circule dans le tube est de 13.8 Ampères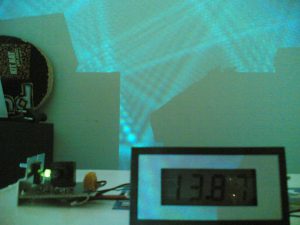 A diffraction at high tube current, for the pleasure of the eyes!
Une diffraction à ce courant de tube, pour le plaisir des yeux!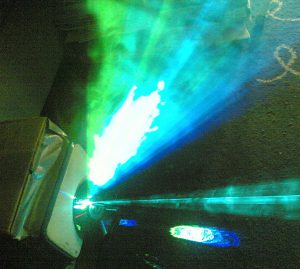 The laser tube does not lack power
Le tube laser ne manque pas de puissance