The Quad-Laser project consists of 4 laser sources.
The primary colors used are made of:
Le projet Quad-Laser est constitué de 4 sources lasers.
Les couleurs primaire utilisées sont faites de: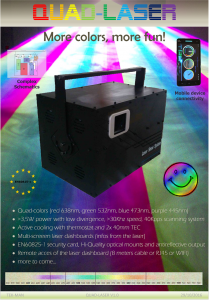 Here is the summary diagram of the laser, we see that it just fit in the enclosure

Voici le schéma résumé du laser, on voit que cela passe juste dans le coffret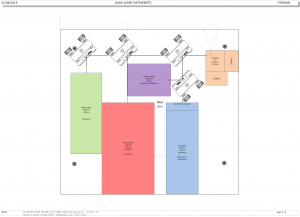 Purchase of a new enclosure in flightcase
Achat d'un coffret neuf en flightcase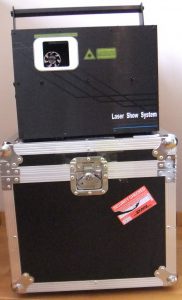 The enclosure pleases my cat!
Le coffret plait à mon chat!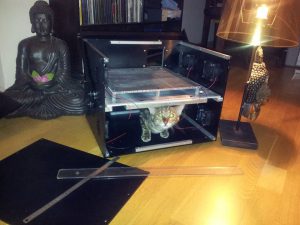 Here the characteristics of the enclosure
Ici les caractéristiques du coffret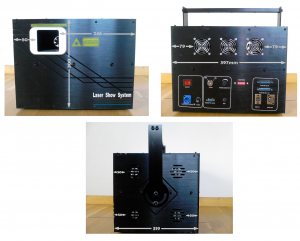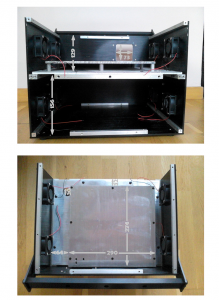 Rear fans change because the old ones have become too big
Changement des ventilateurs arrière car les anciens sont devenus trop grand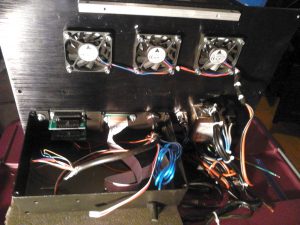 Addition of electronics and its +/- 24V power supply
Ajout de l'électronique et de son alimentation +/- 24V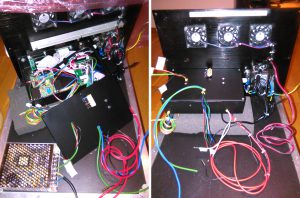 Use of good cables and overview of the connectors used to connect the top and the bottom of the enclosure
Utilisation de bons câbles et aperçu des connecteurs utilisés pour relier le haut et le bas du coffret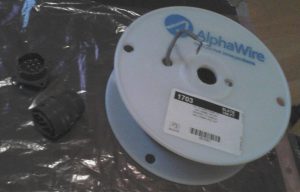 This kind of aerospace type connectors have the advantage of having a large current part and a signal part (the 4 modulations)
In addition, the contact resistance is very low and the connector has a vibration-resistant locking system
Ce genre de connecteurs type aérospatial ont l'avantage d'avoir une partie gros courant et une partie signaux (les 4 modulations)
En plus la résistance de contact est très faible et le connecteur dispose d'un système de blocage resistant aux vibrations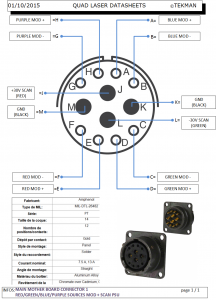 The heat sink is built
Le dissipateur de chaleur est construit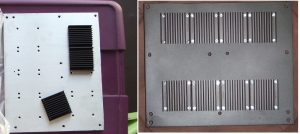 Using TeraScanner II Scanners (Medialas)
Utilisation des scanners TeraScanner II (Medialas)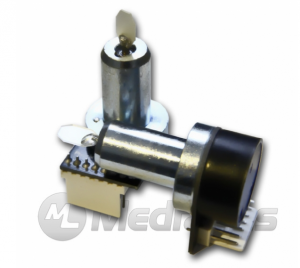 First assembly
Premier assemblage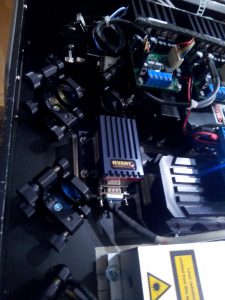 Alignement tests
Tests d'alignements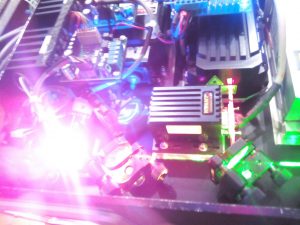 First tests OK (blue and purple work together)
Premiers tests OK (bleu et violet sont reliés ensemble)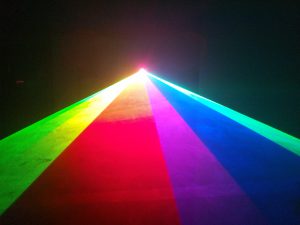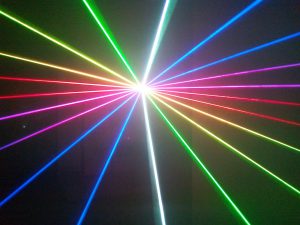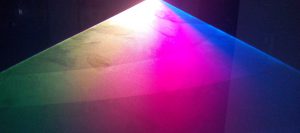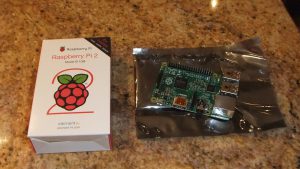 First version of the monitoring with an RPI
Première version du monitoring avec un RPI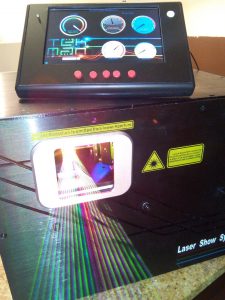 First version html style app
Première version de l'application au format html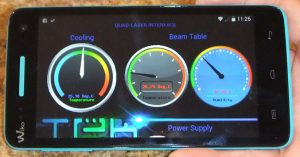 Starting the mobile app project
Démarrage du projet de l'application mobile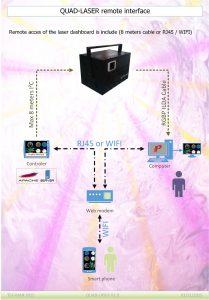 Here are the features of the application as of January 1, 2018
Voici les caractéristiques de l'application au 1 janvier 2018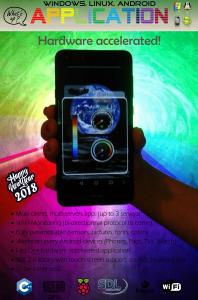 Menus: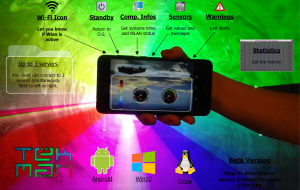 Linux Server (Inside the laser projector) and the Android Client application
Le serveur Linux (dans le projecteur laser) et l'application client sur le mobile Android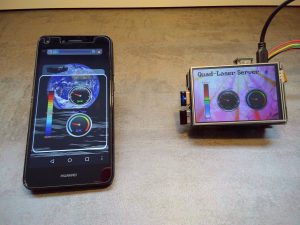 Video test
Adding a Medialas security card
Ajout d'une carte de sécurité Medialas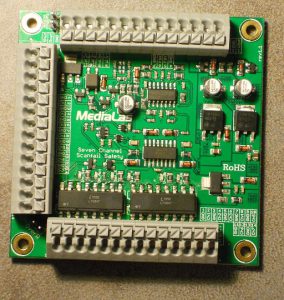 Version 1 (4 analog modulations)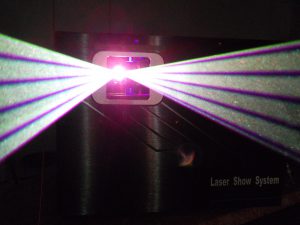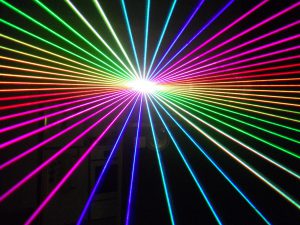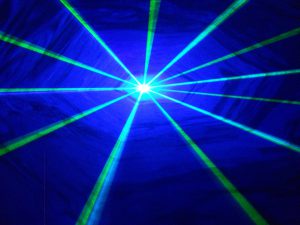 Nice colors!
De bien belles couleurs!